COMPANY'S PHILOSOPHY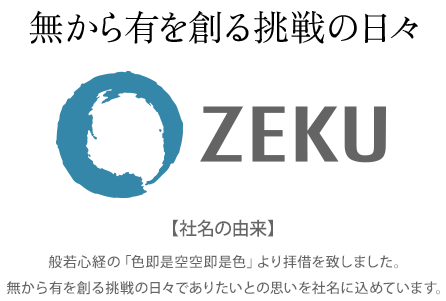 BEHAVIORAL GUIDELINES
1.

Direction of the action


All actions aim at helping the customer.
2.

Teamwork


Among duties that each one is given, the first priority is contribution for the team.
3.

Performance


Each individual must always accomplish at their best, and keep moving forwards.
4.

Speed


Speed is a priority of all.
5.

Imaging


All of plans, in order to be successful, are not started until shared with stakeholders.
6.

Time management


Time, the only fair gift which is given to each and every people. Use time efficiency to decide the future.
7.

Open-mindedness


At Zeku, we face everything in the state of an open mind.
8.

Commitment


The duty with customer is always accomplished with dedication.
9.

Reasoning decision


Every things is decided with a completely reasoning mind.
10.

Quality


All of our services are always conducted with the best quality and in a precise time.