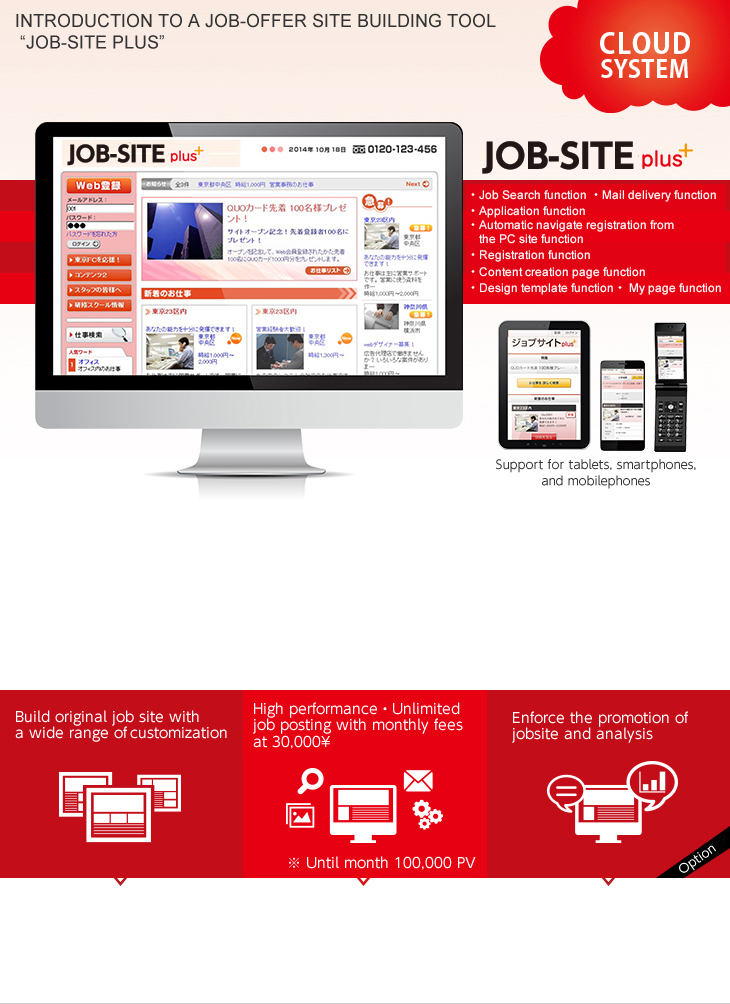 Here are amazing features from Jobsites Plus.
Possible to build brand strategy
Operate an independent company's job site
Attract attention to the company's website
MANY RECRUITING AGENCIES ARE USING THIS PRODUCT
Cloud system that can be built in a short period of time in the company's adopted site.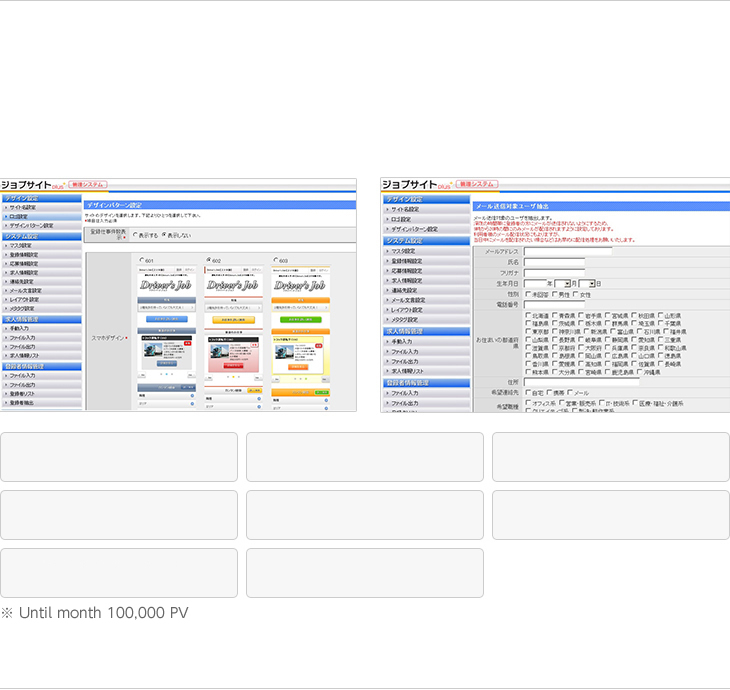 FEATURES

OF JOB-SITE PLUS

Function for smartphone adoption, and publishing job offers unlimited with ¥ 30,000 ※
Job search function
Application function
Mail delivery function
Automatic navigate registration from the PC site function
Registration function
Content creation function
Design template function
My page function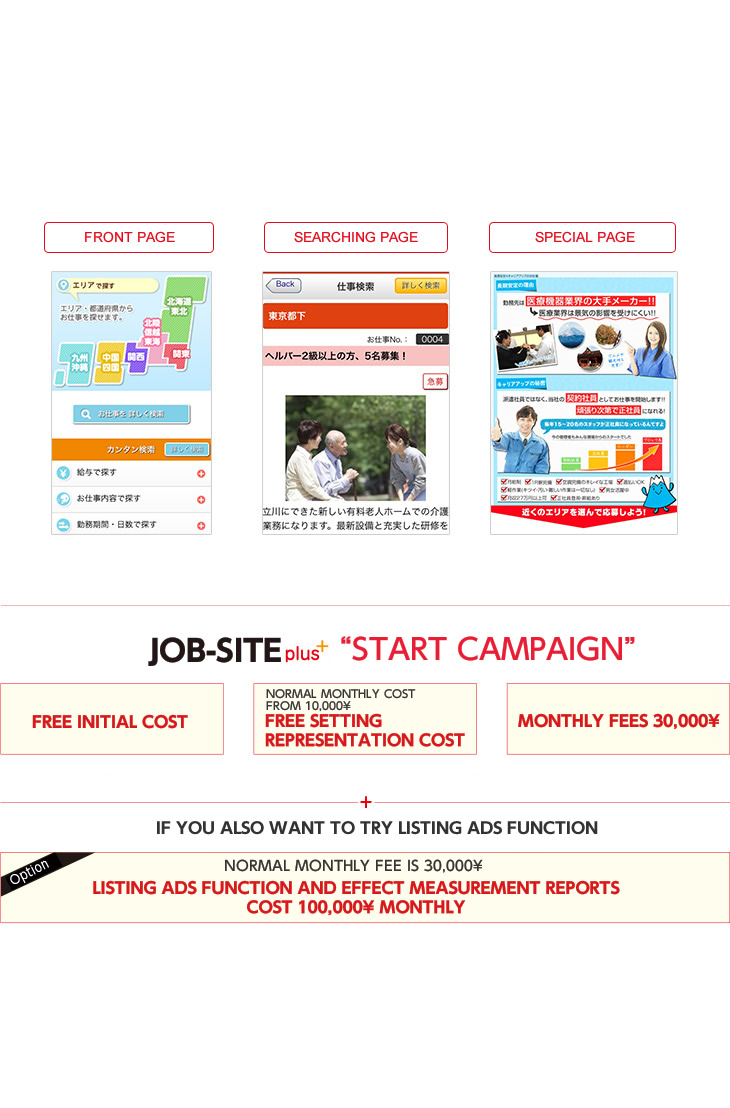 BUILDING BRAND WITH
A WIDE RANGE OF CUSTOMIZATION

ON MOBILE VERSION

With a various type of template, your smartphone site is created easily. You can also use it as your branding strategy on mobile phone.

※ Until 100 000 month PV
※ Those who apply for the same campaign, there is a discount of Recruitment system application management version.

※ A MONTHLY REPORT ABOUT MEASUREMENT EFFECTS OF ADVERTISING WILL BE SUBMITTED TO YOUR COMPANY EVERY MONTH.